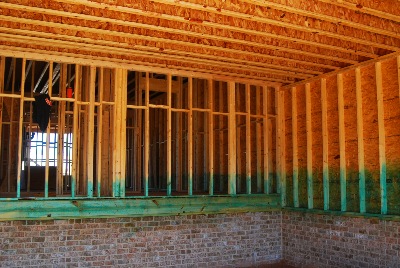 Tim-Bor
is a wood preservative that stops and prevents Rot and Wood Destroying Insect attack.
It can be sprayed or brushed onto the surface of lumber, timbers, OSB or plywood.

It's an essential wood care product aimed at preventing future damage.
Tim-Bor is a water soluble inorganic Borate salt with insecticidal and fungicidal properties effective against wood-destroying organisms.
This product can be used for remedial treatment of infested wood, for preventative treatment (before signs of infestations) for wood in existing structures, or for pre-treatment of wood during construction.

Tim-Bor is recommended for wood and cellulose materials, in accordance with the specific treatment methods described herein.
Tim-Bor is effective for all interior and exterior wood (and wood-foam composite structural components) that will be protected from excessive rain and not in direct contact with soil.
Types of wood include, but are not limited to, all types of lumber, logs, and plywood.


Bora Care Treatment Kills Wood Destroying Insects Boracare is an insecticide, termiticide and fungicide concentrate used to combat Termites, Powderpost Beetles, Carpenter Ants and Decay Fungi. Boracare is used as a treatment to untreated wood.
Boracare as a termite killer is not applied to the soil, but used as a treatment of cellulose material (wood based material) directly. |
Boracare may be used for new construction as a termite treatment.